Cake Smash sessions are good for my soul.
Not all babies love their cake. Some don't want anything to do with it. But ALLLL babies love the bubble bath after cake time! This little guy was loving it all. His birthday theme was "Winter ONEderland", so we went with blues, whites, and snowflakes. The beautiful wintry cake was made by Cakes and Poppery, who is simply amazing!
I met this birthday boy's family before he was born, during mama's maternity session. I got to watch him grow throughout the year between his newborn session, milestone mini sessions, and finally his cake smash! I just love getting to know my families, and watch them grow as a family. Cake Smash and first birthday sessions are just a joyous celebration of making it through baby's first year (let's be honest, between teething, sleepless nights, crawling, WALKING…surviving the first year is cause for celebration!)
Cake smash sessions typically start with family portraits, and photos of just the birthday boy / girl. I can customize your session to fit your birthday theme and color preferences, as we have a stockpile of different banners, balloon colors, and even have an industrial sized helium tank in studio.
After family photos, we bring out the cake and let baby smash! Some babies LOVE this part. Some don't love the feeling of the frosting on their hands. Some love the taste of cake. Some are overwhelmed by their first taste of such sweetness. However your little one reacts to their first cake is PERFECTION, and priceless. The smash portion of the session lasts anywhere between 5 minutes to 20 minutes, depending on how much baby loves their cake!
Once baby has smashed to their hearts content, we do a quick clean up of baby, roll up the cake smeared backdrop…and move to the other half of the studio. I set up a nice warm bubble bath, and baby gets to splash, wiggle and enjoy bath time. This is often baby's favorite part of the entire session, and I just love the little clawfoot baby sized bathtub (I also have several antique wash basins, if you prefer a different look).
Cake smash photo sessions are filled with giggles, smiles, squeals of delight and are simply so much fun. Interested in booking a first birthday photo session? Shoot me an email here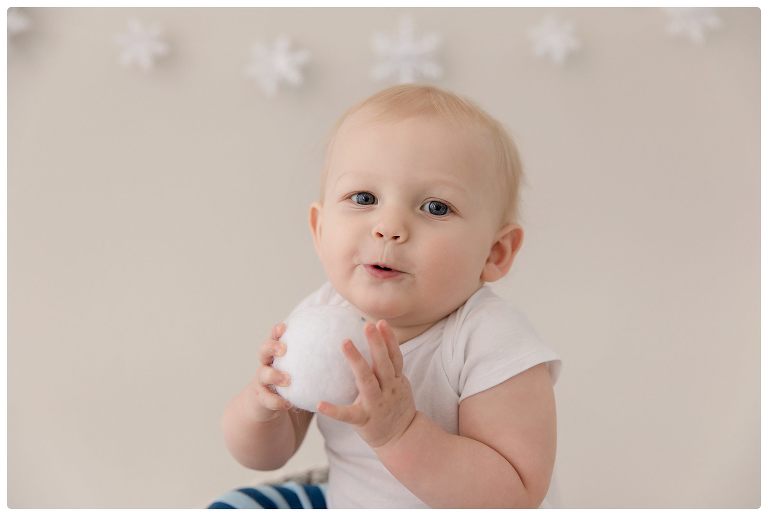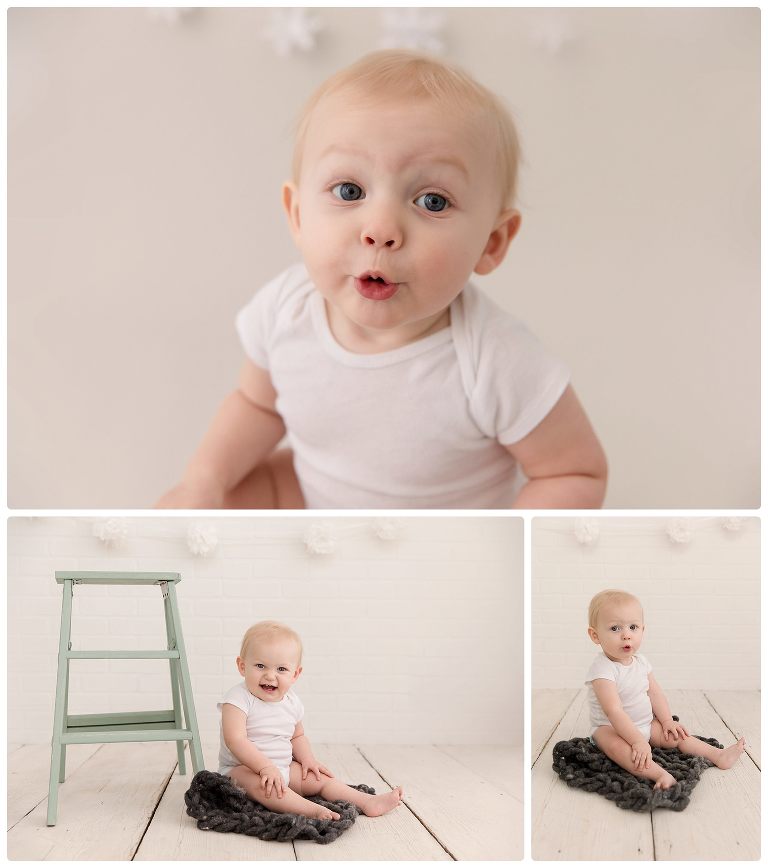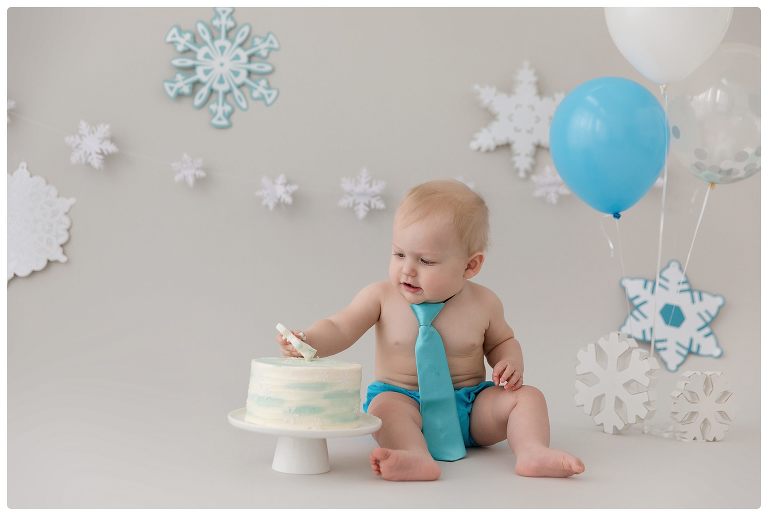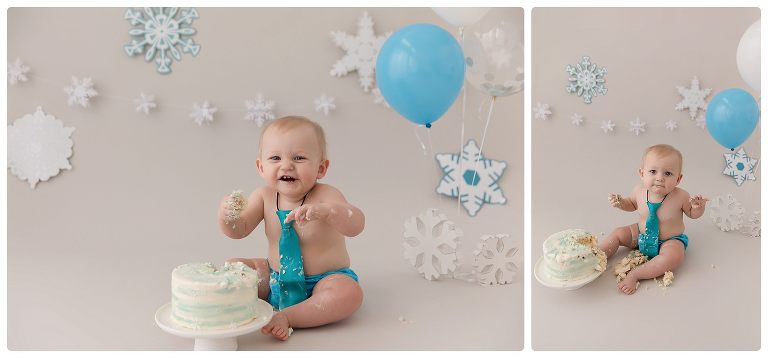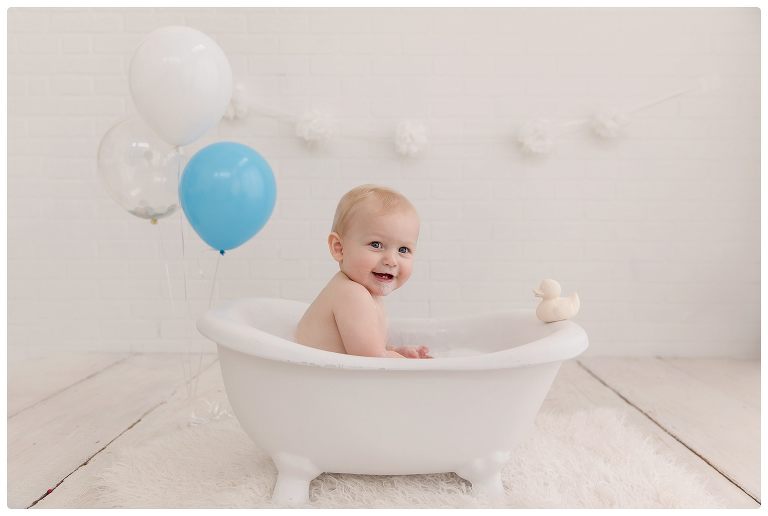 Please follow and like us: