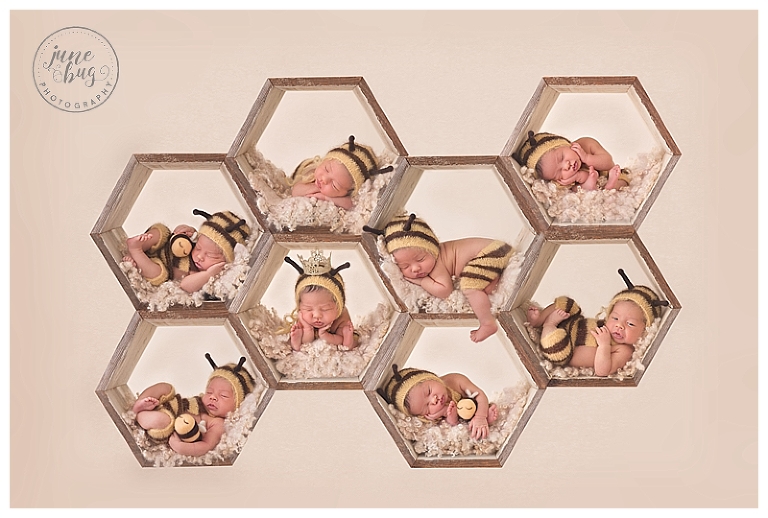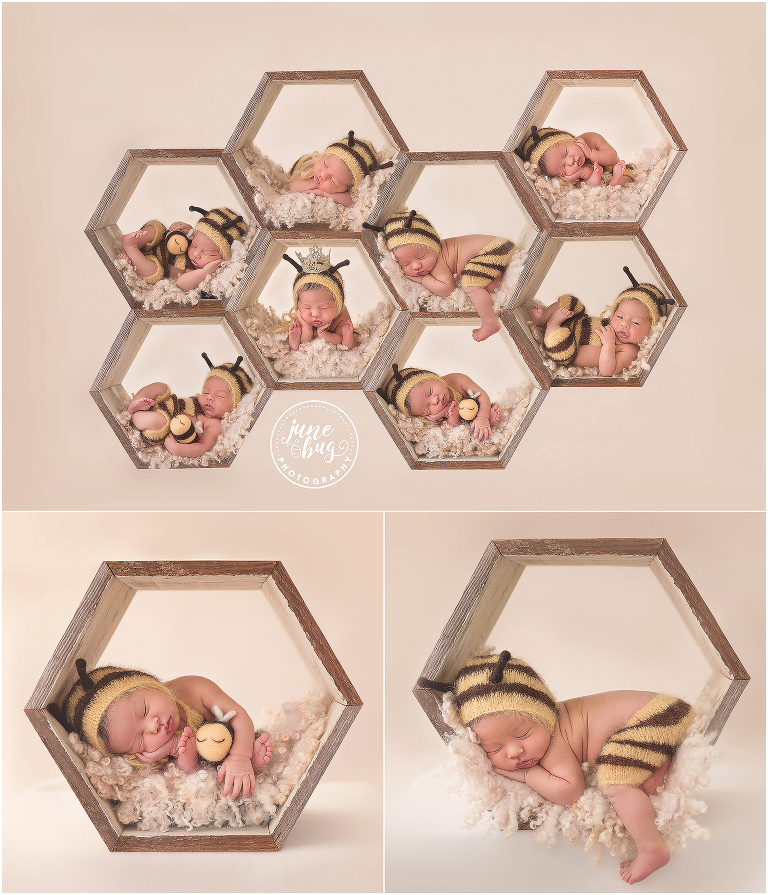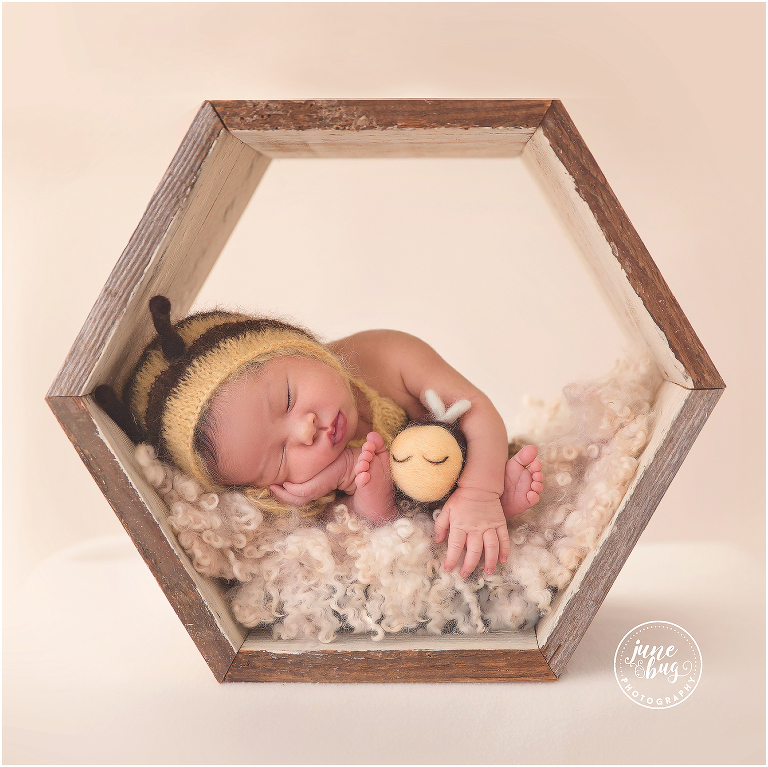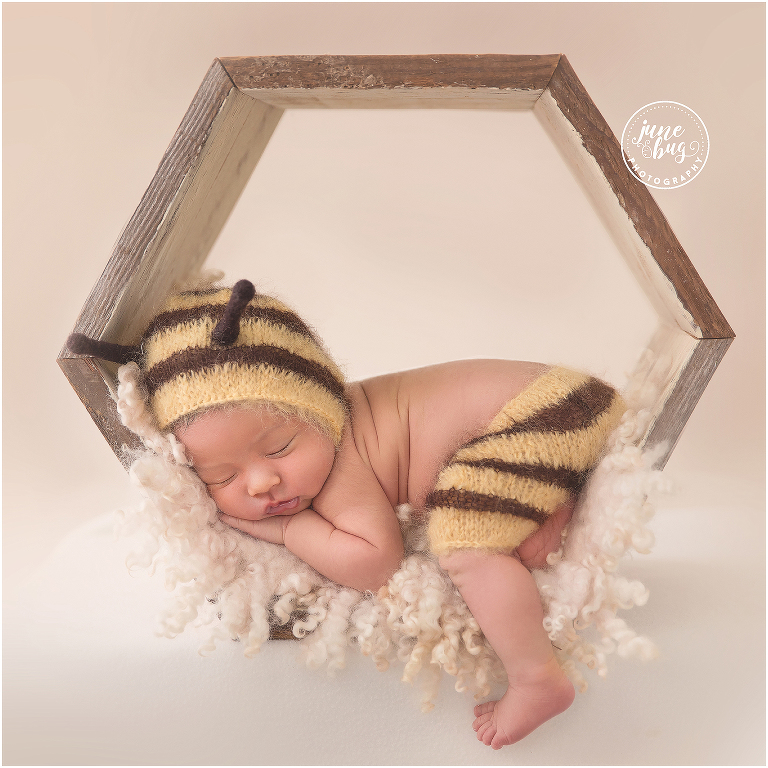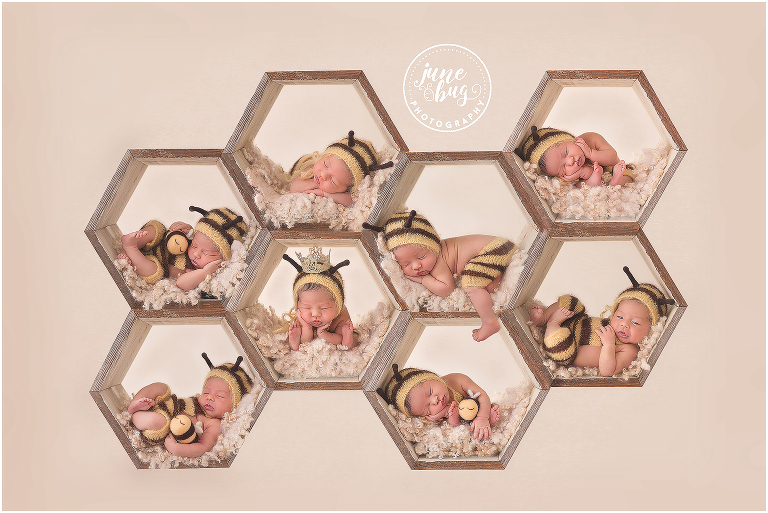 This is an vision I have had in my brain for over a year. It has taken me FOREVER to execute it, but I am so glad I did. My husband built the hexagon honeycomb, and I had the adorable knit outfit and bee stuffed animal custom made for me by Snug Sparrow. I am so totally in love with how these turned out, as it it rare that the final product actually matches my vision so perfectly.
Ms. Mia was the perfect tiny model for me, and her mama was an amazing assistant (Her mama and I share our studio, so she's pretty amazing). Look at this adorable tiny bee. There's even a queen bee. I'm smitten.
I want to point out, that safety is my number one priority with newborns and any session. These images are the result of photoshopping many images together, and baby was safe and secure the entire time (i've edited out hands on baby, etc).
Save the bees!!
Snohomish county newborn photography, Mill Creek newborn photography, Bothell newborn photography. June bug photography specializes in newborn photography, family photography, and maternity photography. We have a GORGEOUS studio in Mill Creek, WA.
Please follow and like us: