Sometimes I get hairbrained ideas. Then I make messes. Sometimes, my ideas work. Usually they don't. Meet my moss chair.
This one worked. And I love it. I plan to head out this week to photograph my own kiddos on the chair..in the woods. If we're being totally honest, I plan to dress my 6 year old son up as Puck (Midsummer Nights Dream)…told you I had weird ideas.
Anyway, I'll show you how I made mine, just in case you want to make a moss chair of your own! I did use these for my spring mini sessions this year..and the moss was MESSY in studio. I had a vaccum handy, and it all worked out..but, fair warning.
Materials:
Chair. Don't worry about the color/condition of the fabric. Find a chair with a SHAPE you like, and legs you like (unless you want to cover those too). I found mine on craigslist for $10 because a cat had scratched up the fabric.
Moss. I bought preserved moss from amazon (I used one of these boxes and filled in any space with moss I collected myself). MOSS
Adhesive/Glue. I used locktite construction adhesive. You chould use LOTS of hot glue, or another brand. (here's a link to the brand I used…but I bought mine for much cheaper at a hardware store ADHESIVE
Paint/Fabric Medium. If your chair is red (like mine), you might want to paint it green first. I didn't want red peeking through the moss. I mixed come cheap green acrylic paint with some fabric medium. Worked like a charm.
All said and done, I spent about $90 (and 2 hours of my life) to make this little guy.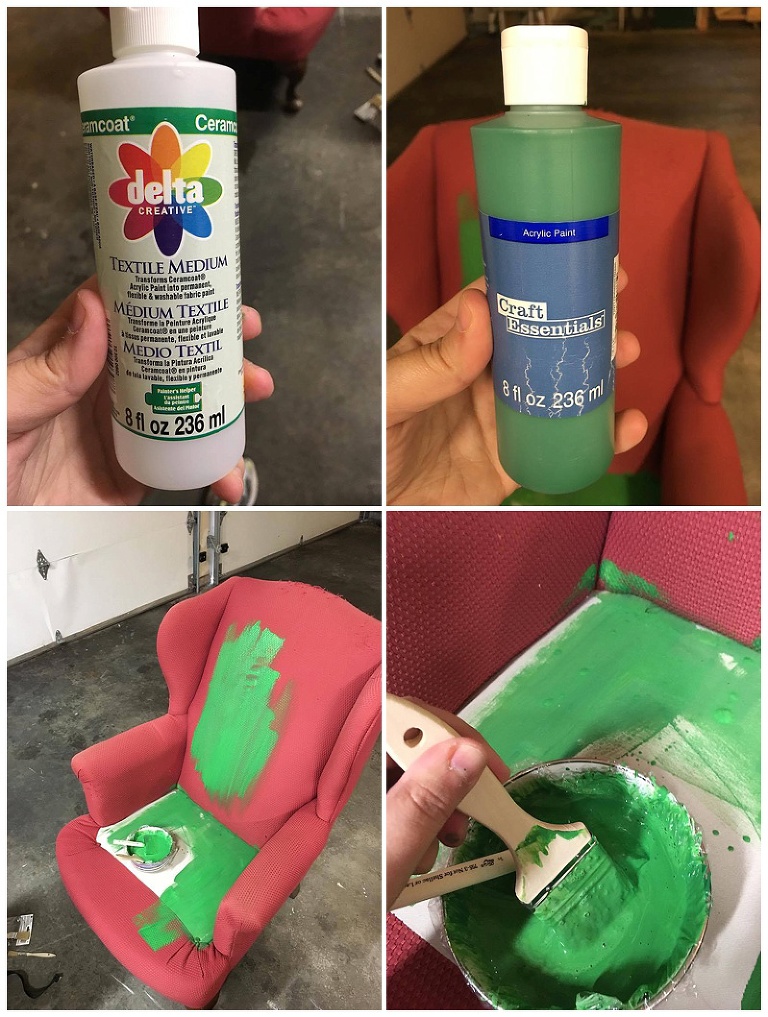 To start, I pulled off the seat cushion, painted the entire chair (and cushion) with green paint mixed with a fabric medium. I didn't want the chair to be too stiff…although I don't know if it would have mattered after layering on so much glue and moss.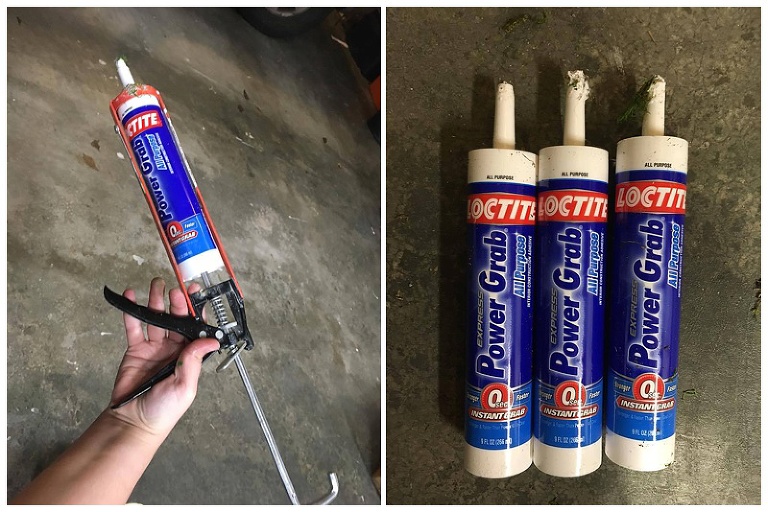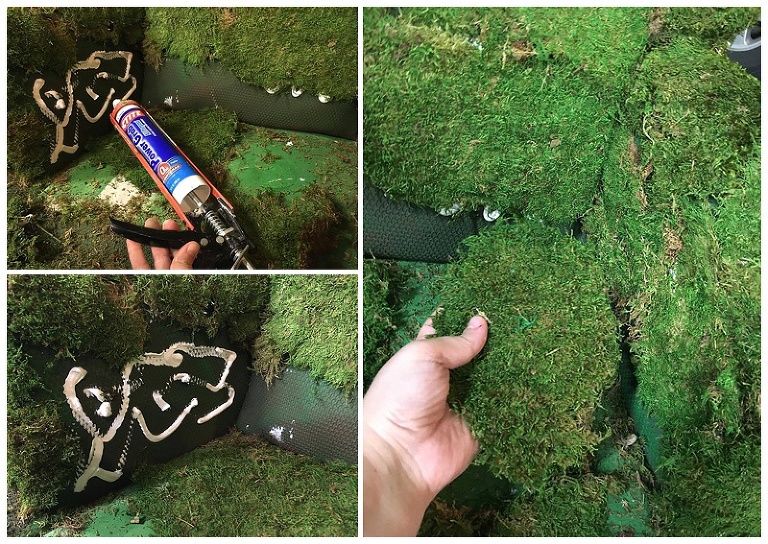 After the paint had dried, I used a caulking gun to apply/smear adhesive on the chair. I worked in small sections and layed out chunks of moss that I planned on sticking to the char. This was fun, and didn't take as long as you might think. The moss can be easily torn and or smooshed to fit into the spaces you need. I pushed the moss into the adhesive, and moved to the next area.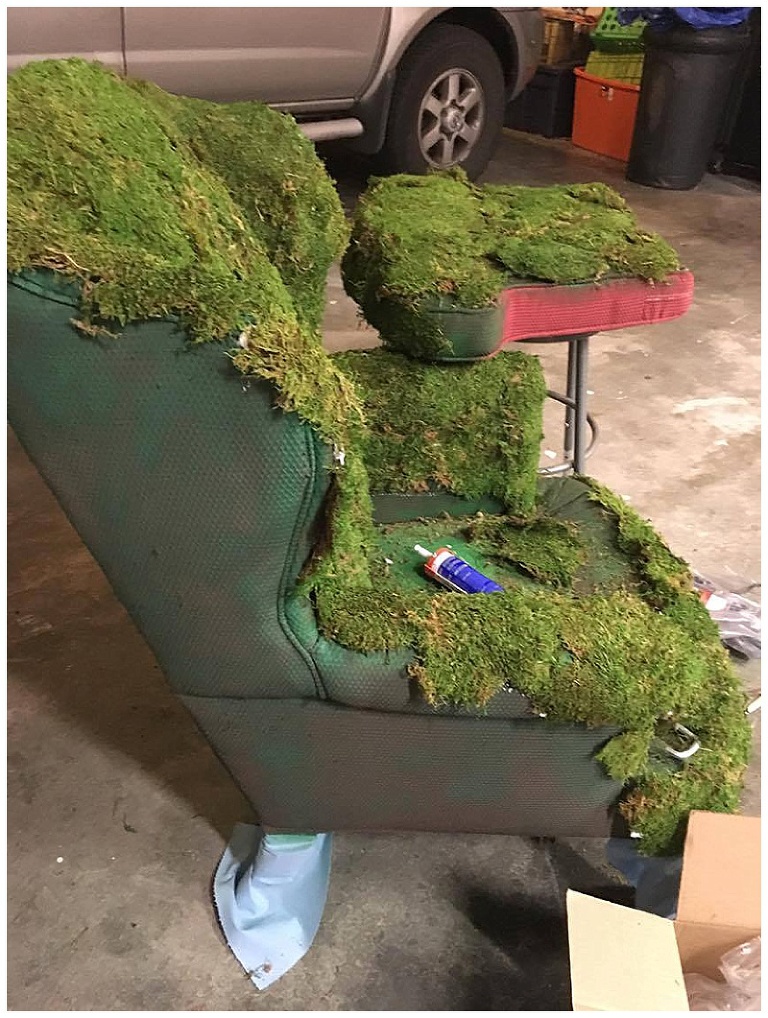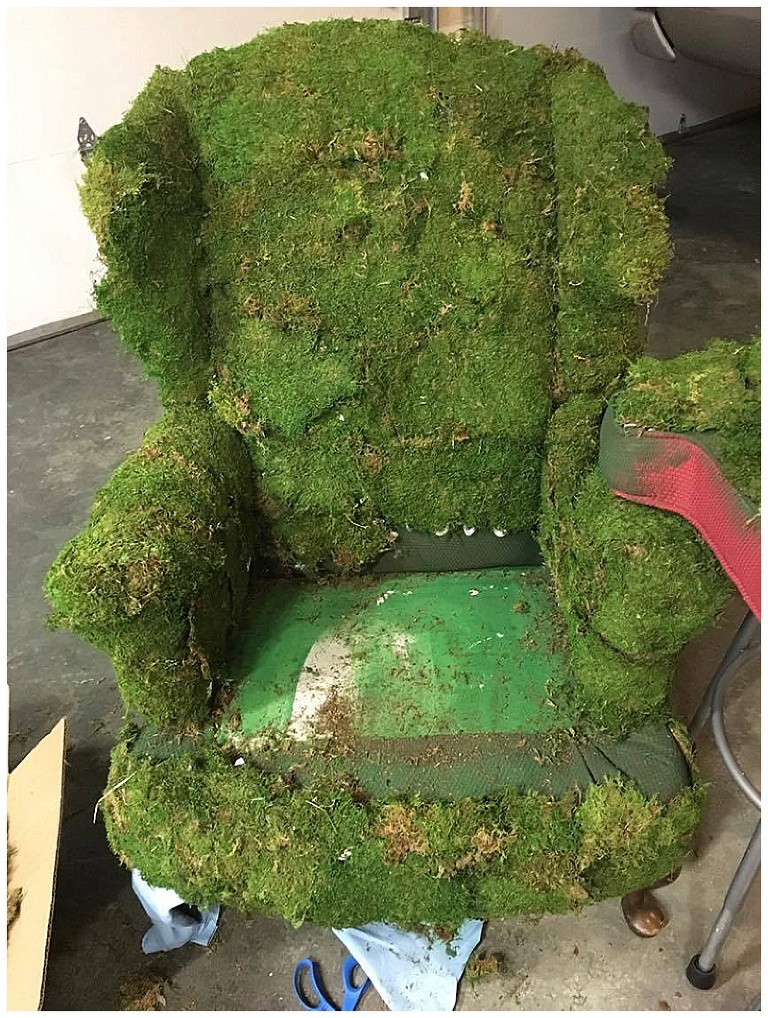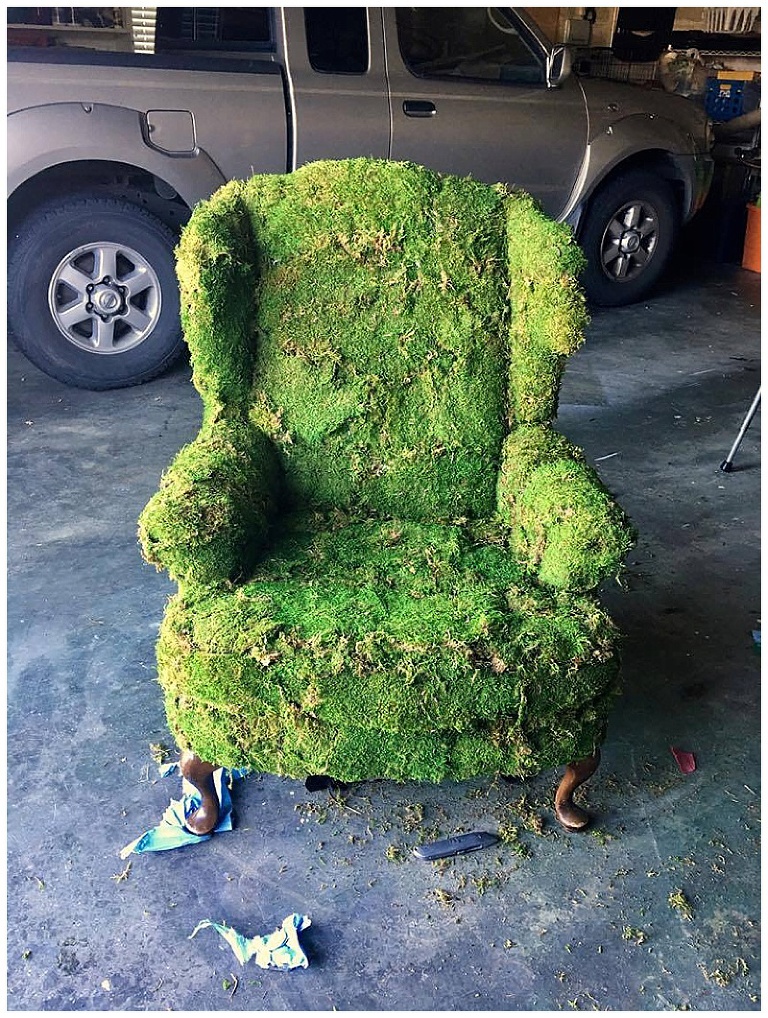 I worked around the chair, in small sections until the chair was covered. I left the space where the cushion goes empty, and covered only the TOP and front of the cushion. I could have just tossed the cushion and covered the entire chair…but I wanted the height of the cushion.
Any small gaps, holes, etc. I filled in with small bits of moss. I ended up going outside a collecting a bit more moss to add some variety to the color of the chair. I didn't preserve the moss I found…so it may end up turning brown..but for now it looks great.
I'll post photos of my chair in the woods if the rain ever stops, and I get a chance to photograph my kiddos this week!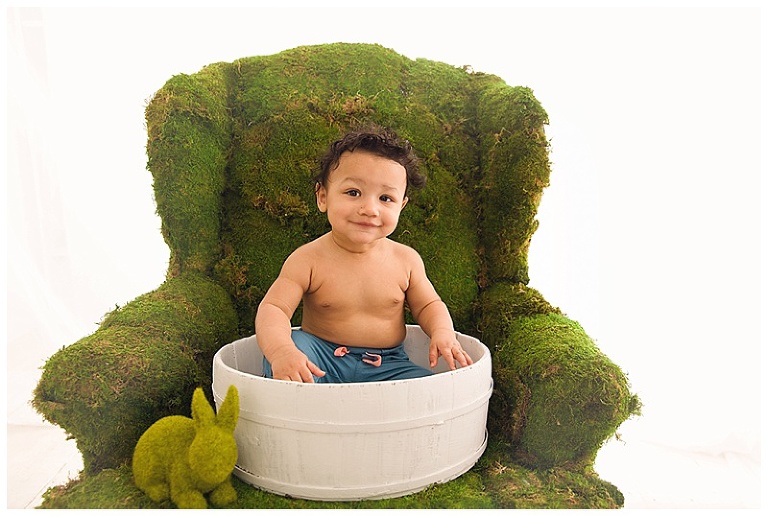 Please follow and like us: