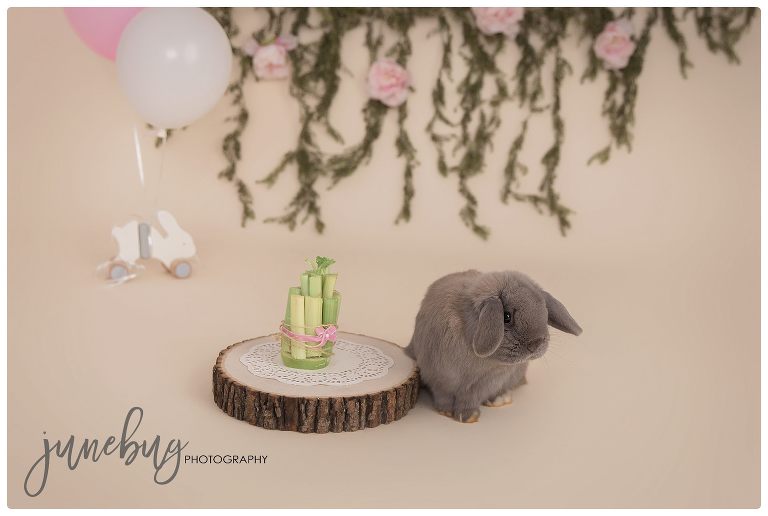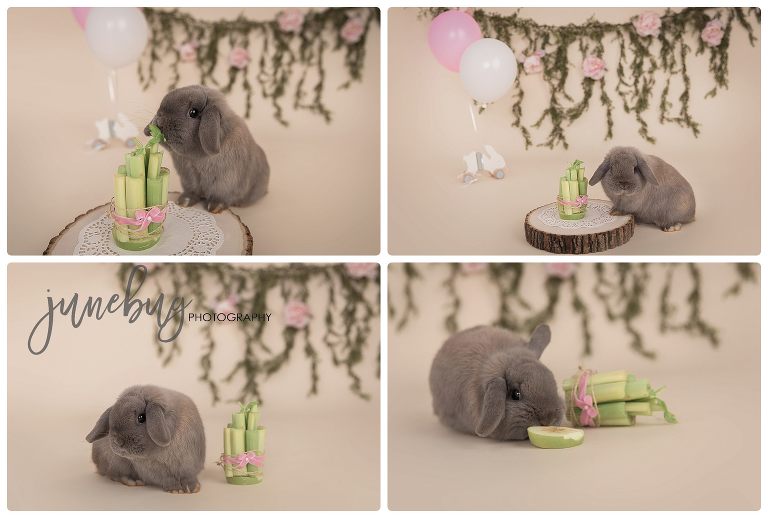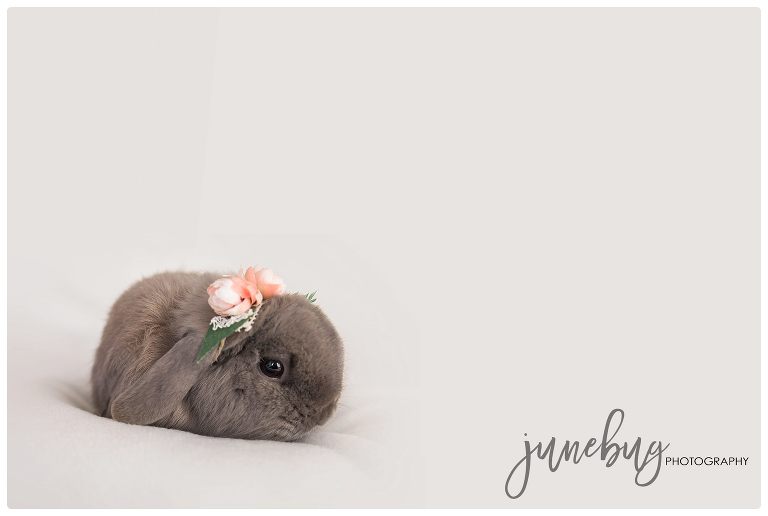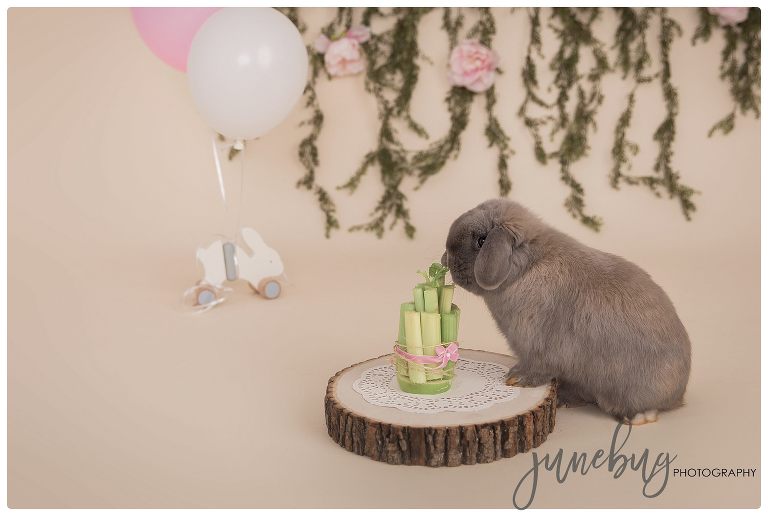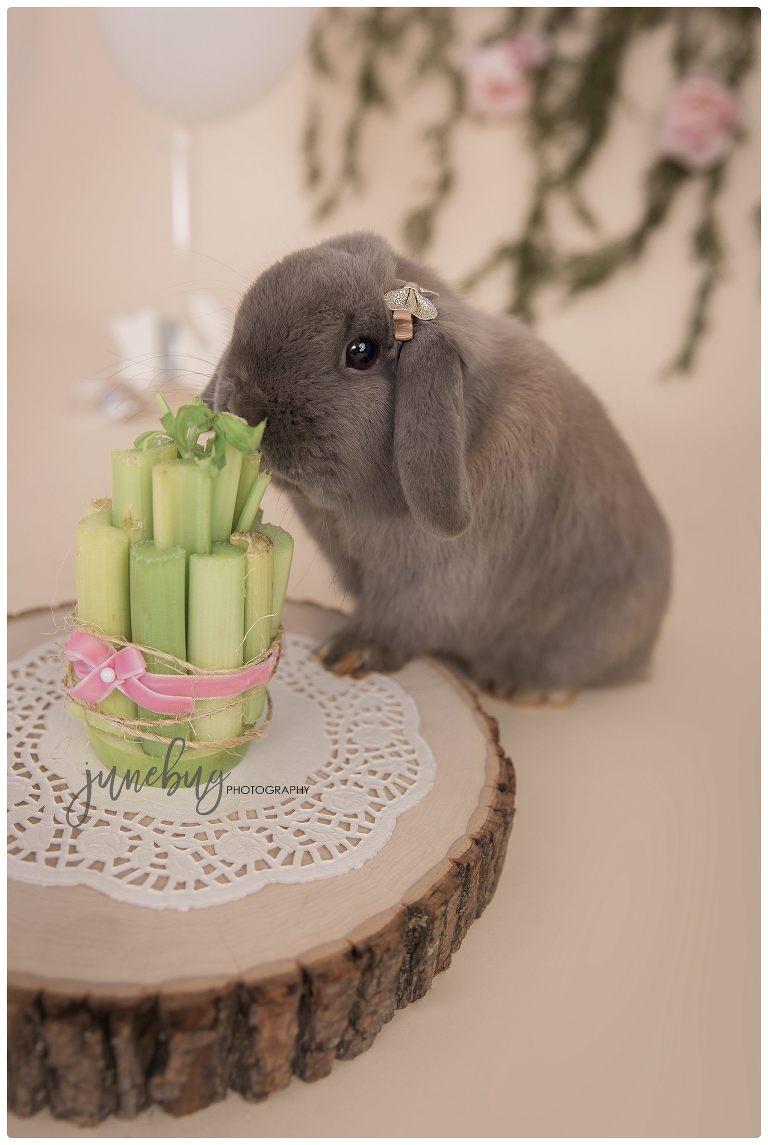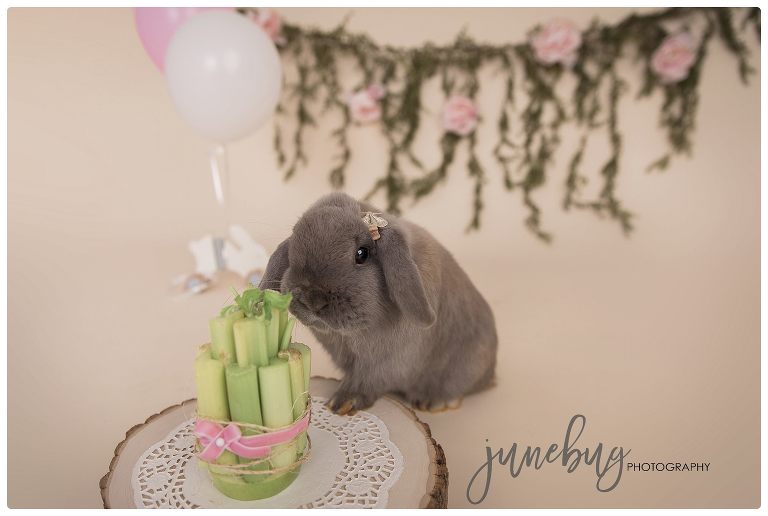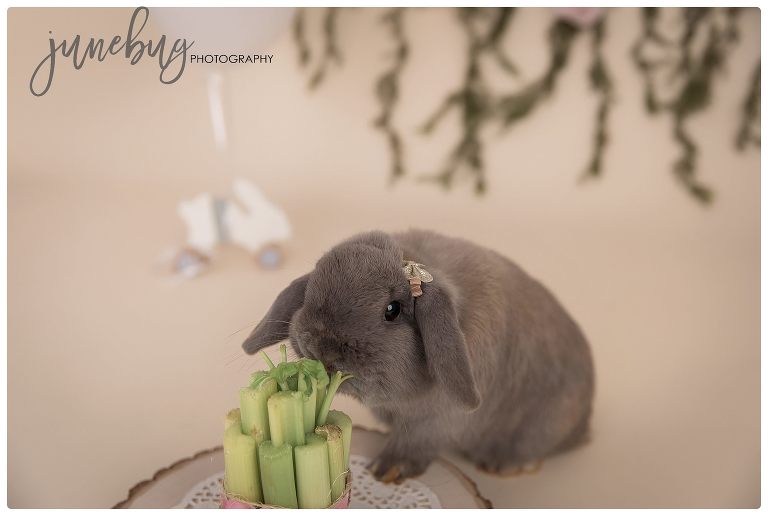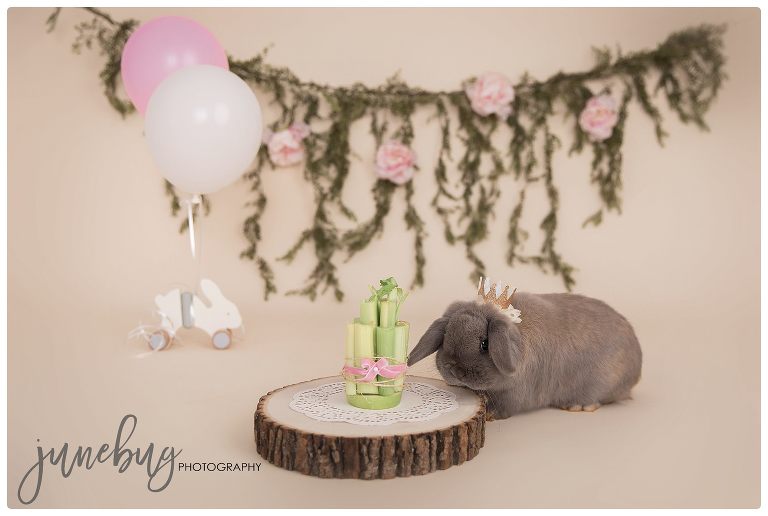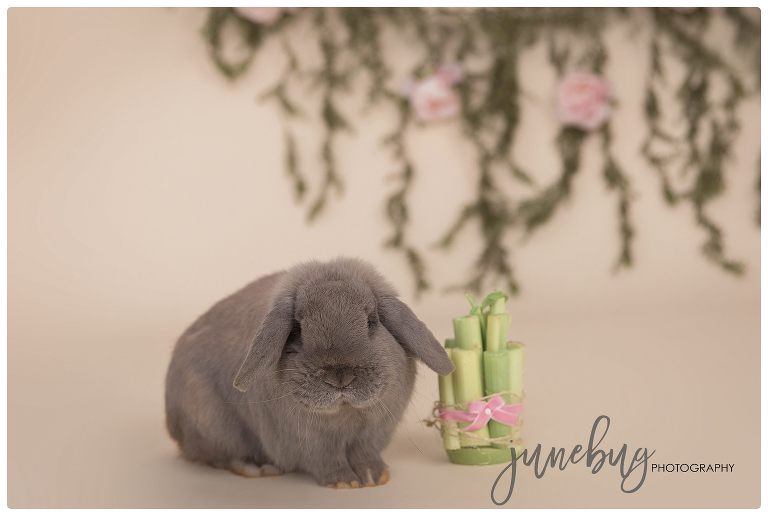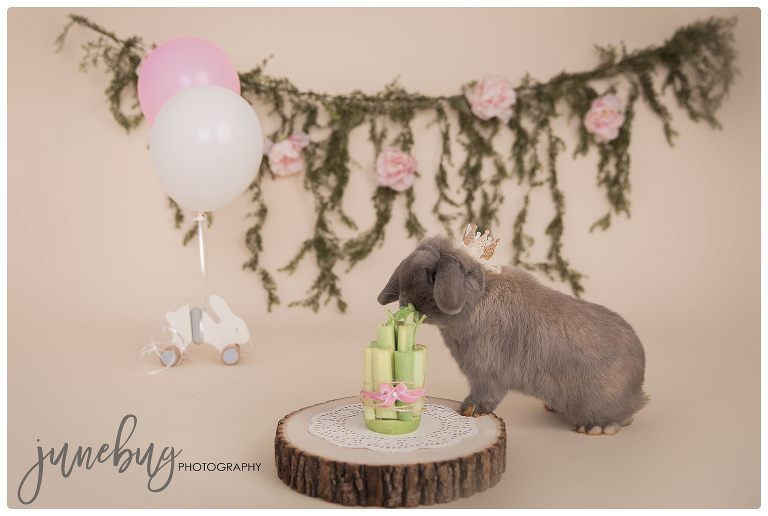 I did something fun today, and I am so glad I did! My daughter Riley has an adventurous spirit like her mom, and she asked if we could do a cake smash for our bunny's first birthday. I LOVED the idea, and we had so much fun planning the cake, decorations, etc.
First, we made the cake. I use the term cake a bit loosely here. It was actually a bunch of celery sticks tied together with ribbon. We also sliced an apple (Barley's favorite!) to put on the bottom of the celery cake.
I should probably note that Barley is a male rabbit. But, Riley assured me that he wouldn't mind the pink flowery decorations, because she's "pretty sure rabbits are colorblind". I added that I was pretty sure rabbits had no concept of cake smashes, and he'd just be thrilled to get a treat. Just like cake smashes with tiny humans, "cake" (treats, or in our case, celery and apples) are to be given sparingly…Barley does not live off a diet of celery and apples, but he does get a treat every once and a while.
I brought along a blanket from home, and my daughter donated one of her headbands to her sweet bunny. I didn't want to use anything from the studio on the bunny, just to avoid potential allergy issue with clients. My hubby is VERY allergic to bunnies (sorry bub, you're stuck with him) so Barley the bunny lives in our fenced backyard.
Barley (and my kids and I) had so much fun during his cake smash! He was hamming it up for the camera, doing his little happy jumps and munching on his apple slices. He kept knocking down the celery to get to the tasty apple underneath (I'd do the same, buddy. Especially without ranch!) Pet photography is a total blast, but has its own set of challenges…for example, I realized while shooting that it is VERY difficult to get a picture of a bunny looking at the camera. First of all, they don't respond to my silly noises…and then when they finally are facing the camera..I can't see their eyes because they are on the SIDE OF HIS HEAD!
Want to book a cake smash for your little one? Human, animal, or otherwise? Reach out to me! We can come up with a fun idea and make it happen!
Hope you get a chuckle out of these, we had so much fun with it!
June Bug photography specialized in maternity photography, newborn photography, baby photography, cake smash photography, and family photography. We have a beautiful studio in the heart of Mill Creek, WA full of the most beautiful props, wraps, gowns, and more!
Please follow and like us: